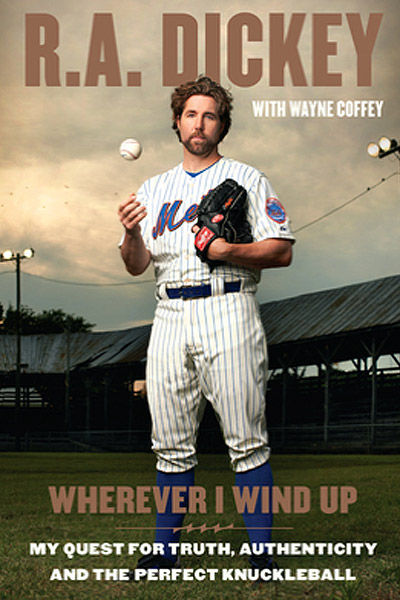 We're all familiar with the small, tight-knit fraternity of MLB knuckleballers - mostly because of the wonderful career and community service achievements of Boston's own Tim Wakefield. But I'm sure you've all heard of the 2012 NL Cy Young Award winner, RA Dickey, formerly of the New York Mets, and a member of the Toronto Blue Jays starting this season.
Dickey had a phenomenal season last year, all the more so because of the fickle nature of the knuckleball, but this post isn't about his baseball statistics. No, this post is about something far more serious than baseball, so stop reading now and come back tomorrow if that's not what you're looking for right now.
RA Dickey is currently in Mumbai, India, volunteering with an organization called the Bombay Teen Challenge, which aims to save some of the estimated one million women and children forced into sexual slavery in that country alone. Dickey wrote about his own sexual abuse in his book, Wherever I Wind Up: My Quest for Truth, Authenticity and the Perfect Knuckleball, and was also profiled in an excellent piece by Sports Illustrated (also featuring Kayla Harrison, gold medalist in judo) on sexual abuse and athletes back in December.
Last offseason, RA Dickey climbed Mount Kilimanjaro, raising over $100,000 for the Bombay Teen Challenge, and this year he's continuing his contribution in probably the best way he can: by getting over there and getting the word out.
Charitable
contributions are a big part of being a professional athlete: players have a serious soapbox to sound off on whatever issues are most important to them, and Dickey isn't about to waste that chance.
If you'd like to know more about Dickey's service trip, you can check out this story from the AP on ESPN. If you want to find out more about the Bombay Teen Challenge, please visit their website and/or like them on Facebook. Because of the brutal nature of the crimes that BTC is trying to fight against, there's a sort of culture of silence surrounding the whole issue - and it's time to end that silence.