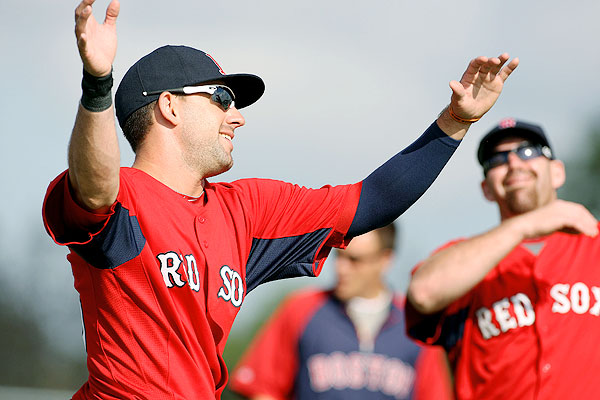 Ryan Kalish can't catch a break. I wrote his
projections post
a week ago today, under the assumption that he would be healthy and ready for spring training and Opening Day - and it's become clear that's not the case.
Kalish has struggled with myriad injuries in his short career (he's just 24), and had surgery last offseason in an attempt to fix his torn labrum, and he's had other surgeries, as well. Everyone had been optimistic that the light was on at the end of the tunnel, that Kalish would finally be healthy enough to fulfill his potential. Alas, this is not the case, and he will be out
"for the foreseeable future"
because of impending surgery on his right shoulder.
If you should need some schadenfreude to brighten your day after hearing that, I definitely have some news for you. The Yankees should be without Alex Rodriguez until at least after the All Star break, and quite possibly for the whole season.
Of course, A-Rod is 37, and he's been injury-prone for a number of years, so this isn't surprising. And yes, the Yankees have proven that they can win without the power-hitting Rodriguez, but I take a certain amount of satisfaction in knowing that they'll be paying him
at least
$28 million dollars to play a maximum of about two months.
I would never, ever wish injury on anyone - including A-Rod, who is very close to the top of my most disliked player list - but it is nice to remember that the Red Sox aren't the only team dealing with serious injuries before the season is even underway.