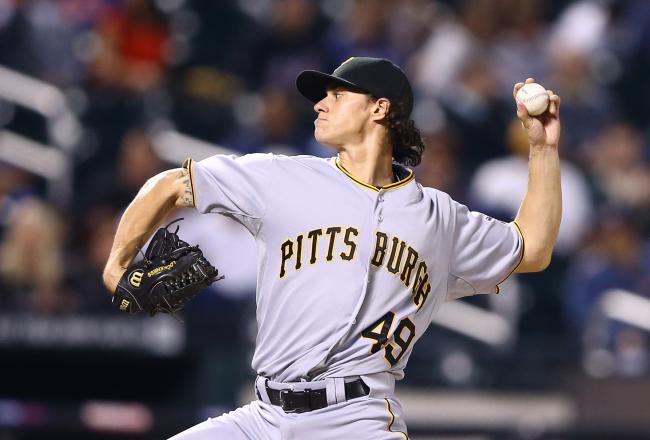 Last night's spring training game was a strange one for people from my hometown. Being from the White Mountains in New Hampshire, most people are diehard Red Sox fans; sure, you get people transplanted from other parts of the country who bring their fandoms with them, but anybody local is a Red Sox fan for life.
But last night, there was a conflict of interest. No, not because there are an unusual amount of Pittsburgh expats around, but because local hero Jeff Locke was starting for the Pirates. Locke took the loss, giving up three runs in the first inning, but the thrill of watching him pitch on NESN won't wear off for residents of Mount Washington Valley anytime soon.
Unlike Californians and Floridians who frequently see their local high school heroes playing in the bigs, Jeff Locke was a once-in-generation second round pick for northern New Hampshire. As such, he is followed closely by local fans, who are much more used to producing world class skiers than major league ballplayers.
It's simple to root for Locke when he's playing against 28 of the thirty major league teams, but there's a certain feeling of conflict when he faces off against the local nine. Most New Hampshirites hoped that the Red Sox would select him in the 2006 draft, but the Atlanta Braves got there first (Locke ended up with the Pirates as part of the 2009 Nate McLouth trade).
Yesterday was the first time Locke faced off against the Red Sox, and given this year's schedule, it will be the last for a while (barring a trade, of course). But I know I'm not alone in saying that yesterday I rooted for Locke, and I'll root for him again - the Boston Red Sox will always be a household name in baseball, but watching a local hero become a national name is something new and exciting.